At Monument Lab, we begin from the premise that monuments are statements of power and presence in public.
In our work with the Pulitzer Arts Foundation and other St. Louis-area collaborators, we wanted to locate monuments in their imagined, remembered, and idealized landscapes. We sought to unfix entrenched mythologies and dividing lines of St. Louis using residents' hand-drawn maps of monuments to reconstitute power, place, and memory.
Traditionally, people use maps to claim land just as they use monuments to shape history. In each case, mapmakers and monument builders aim to compress change over time into single images. They use these representations to consolidate authority and dominance.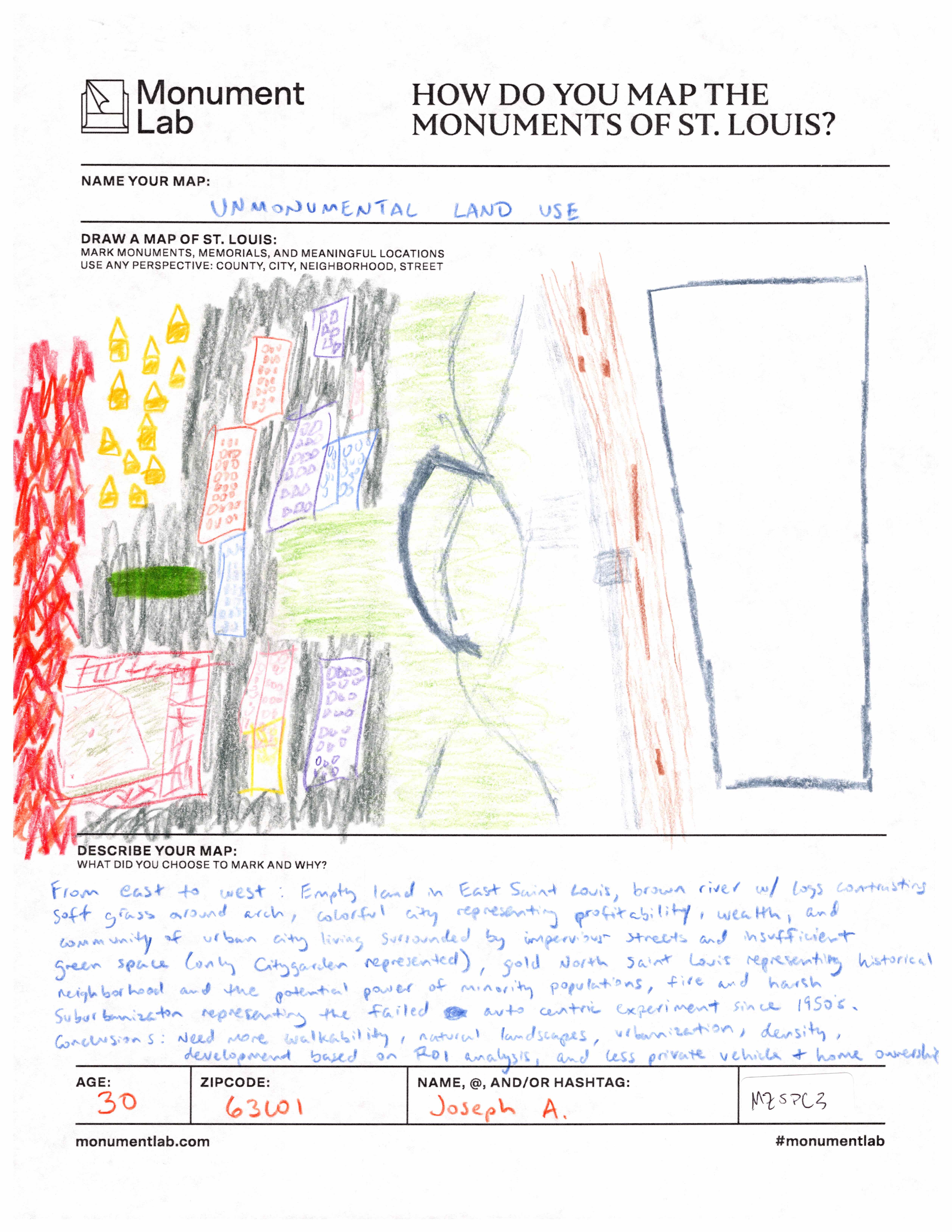 During the summer of 2019, our team gathered 750 illustrated maps featuring over 1,000 places across the region. Through these maps, we encountered a city defined by both traditional monuments and unofficial sites of memory. In this collective version of the city, we saw a St. Louis imprinted by pre-colonial Indigenous histories, legacies of migration and segregation, and countless sites of civic pride and resistance. The Gateway Arch, perhaps the city's most iconic marker is depicted by our mapmakers as a symbol of home and hope; a symbol of forced relocation; and a site for new monuments.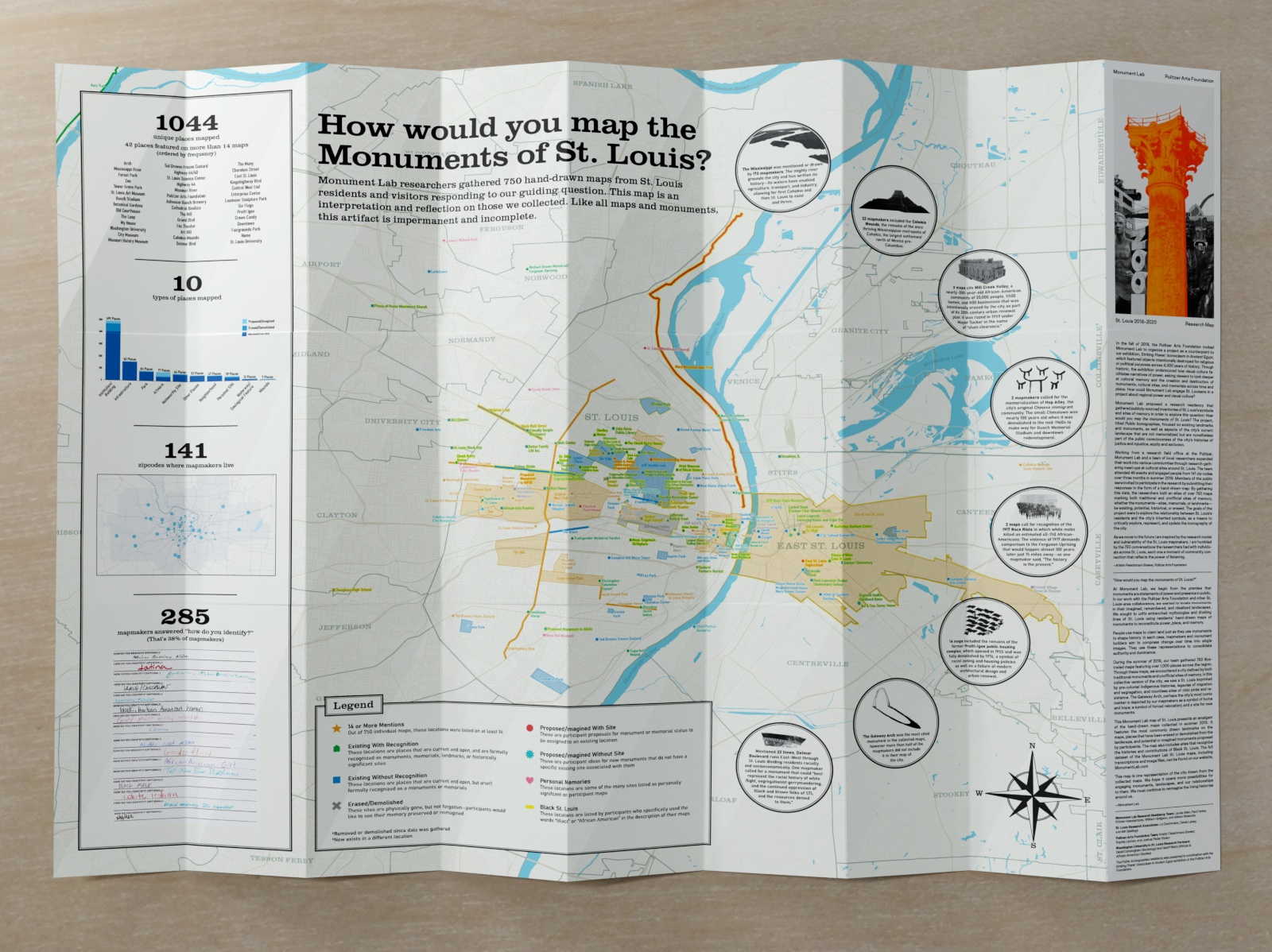 This Monument Lab map of St. Louis presents an amalgam of the hand-drawn maps collected in summer 2019. It features the most commonly drawn landmarks on the maps, places that have been erased or demolished from the landscape, and potential or imagined monuments proposed by participants. The map also includes sites that recognize the histories and contributions of Black St. Louis. The full dataset of the Monument Lab St. Louis maps, including transcriptions and image files, can be found on our website, MonumentLab.com
This map is one representation of the city drawn from collected maps. We hope it opens more possibilities for engaging monuments, landscapes, and our relationships to them. We must continue to reimagine the living histories around us.
To contextualize our collaborative efforts and public engagements in St. Louis, we present this 8-part Bulletin essay series written by organizers, researchers, curators, and students.
To explore these data sets, click on the following links:
Monument Lab Public Iconographies Maps Gallery on Airtable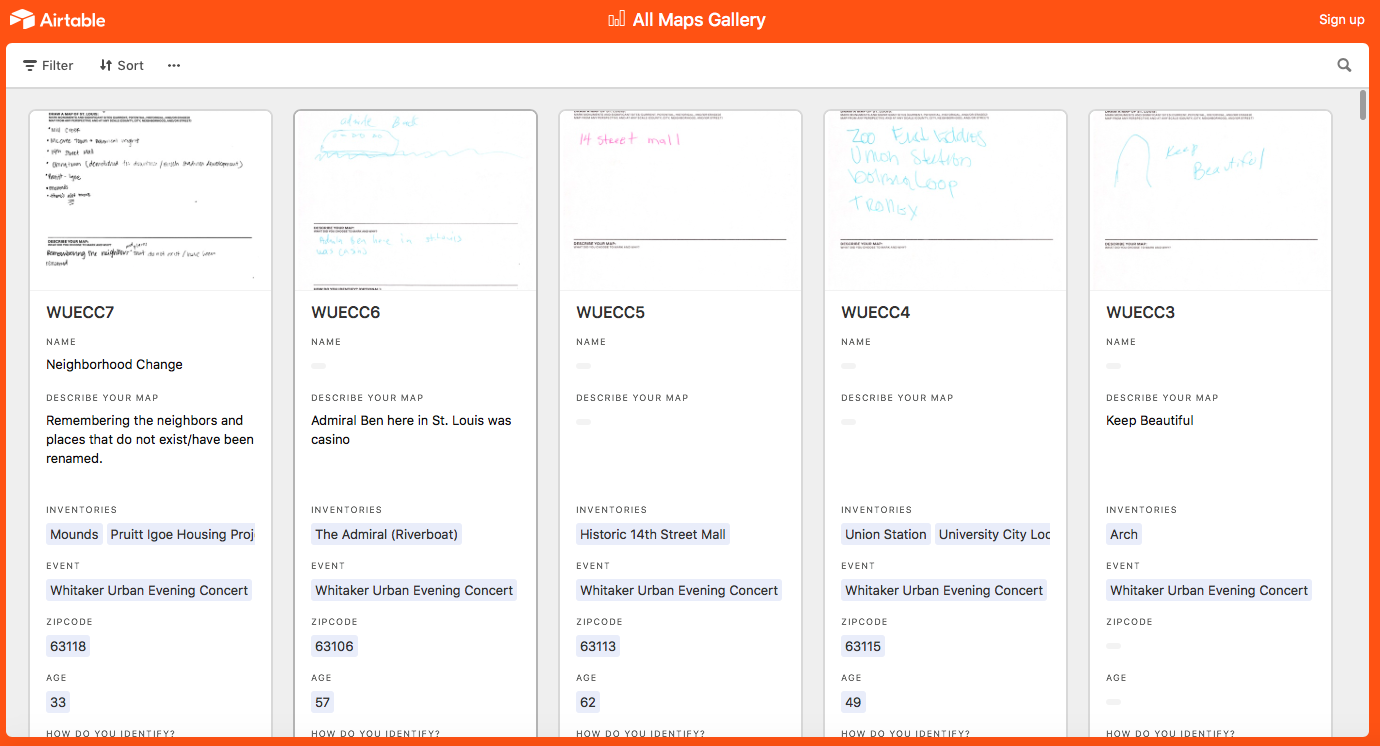 Monument Lab Public Iconographies Inventory of places on St. Louis Maps on Airtable
Monument Lab Public Iconographies Github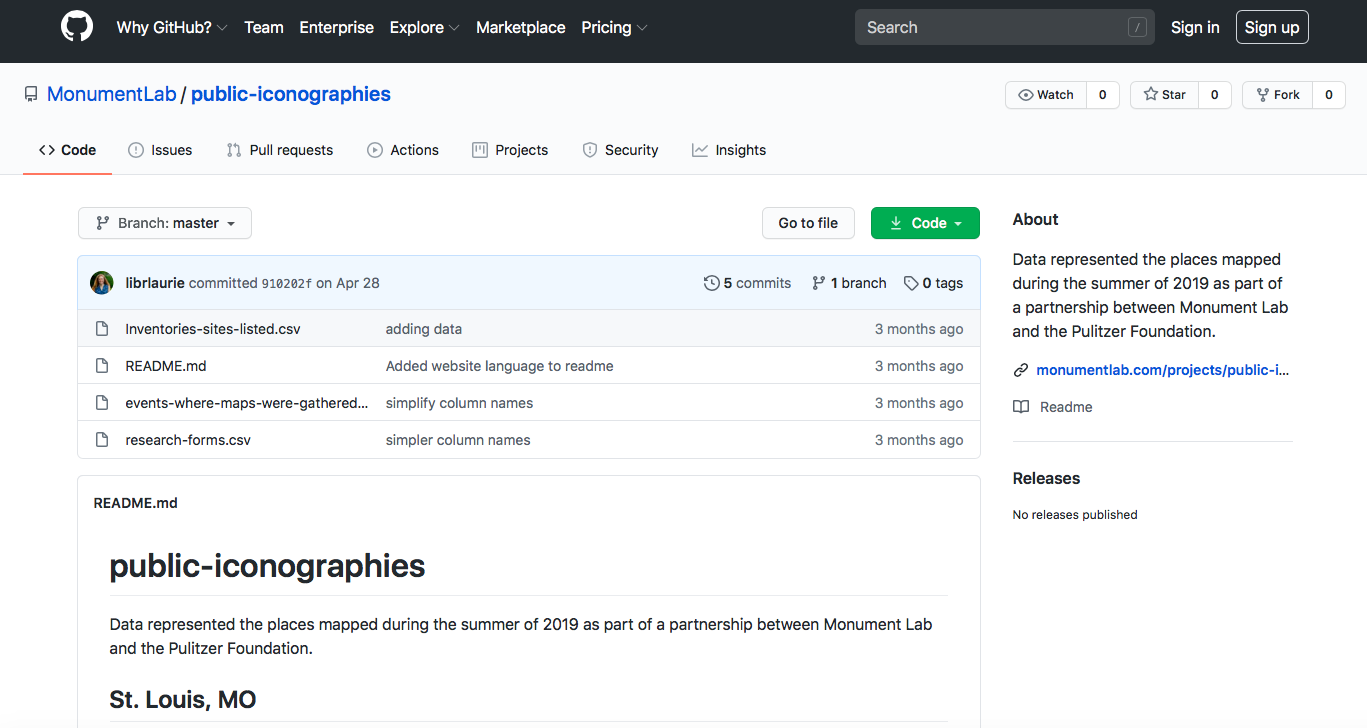 Monument Lab Public Iconographies Flickr Gallery