Which stories belong in public? Re:Generation is a nationwide participatory public art and history project organized by Monument Lab. The project elevates people shaping the next generation of monuments reckoning with and reimagining public memory. We curated Re:Generation through an open call and distributed a total of $1 Million across ten project sites (team received a total of $100,000 toward its local commemorative campaign) led by local collaborative teams of artists, educators, storytellers, and organizers. Each team pursued a commemorative campaign rooted in the living history of a neighborhood, city, or region. In the Spring and Fall of 2022, Monument Lab's Re:Generation kicked off with nationwide conversations, exhibitions, and special events. Re:Generation is supported by the Mellon Foundation's Monuments Project.
The Monument Lab Re:Generation project sites: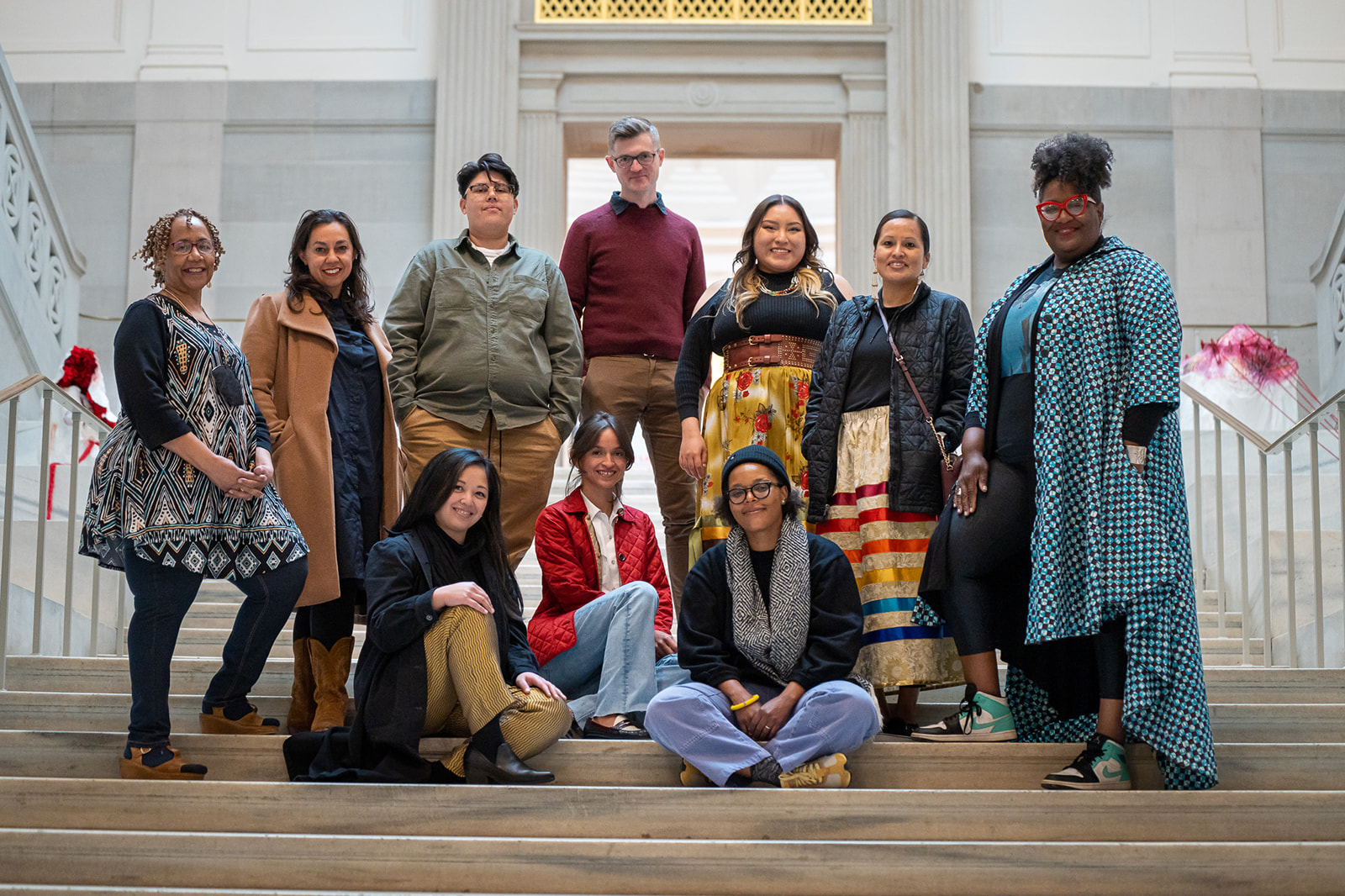 Monument Lab Summit in Washington D.C. with Re:Generation team representatives, April 2022 (AJ Mitchell/Monument Lab).
For more information and updates on Re:Generation, join our mailing list and visit monumentlab.com for upcoming events.