vanessa german, Of Thee We Sing
Lincoln Memorial Plaza
An innovative statue of Marian Anderson and her powerful 1939 concert at the Lincoln Memorial, held up by a sea of hands and historic images of the attendees
vanessa german conjures the history of Marian Anderson's iconic 1939 Easter Sunday performance on the steps of the Lincoln Memorial through an inventive, communal sculpture. Anderson's operatic concert took place within a racially segregated capital, and nearly a century later continues to serve as a reference point for expression, collectivity, and democracy on the National Mall. The nine-foot steel and resin sculpture includes an imaginative figural representation of Anderson held up by a sea of hands and Sandhof lilies. Anderson's image, taken from historic photographs, is repeated around the top edge, while the notes of the spiritual "Nobody Knows the Trouble I've Seen" appear in the details of her blue dress, the color symbolic of healing. "I want to see the figure of a Black woman in sculpture at the Mall," german notes, "something more joyful than commemoration: an intimation to take up space."
Materials
Steel, resin, and archival photographs
Credits
Studio team: Jordan Whitten
Project manager: Nico Rodriguez Melo
Fabricator: Adirondack Studios
Special thank-yous: Adirondack Studios and Marian Anderson Collection of Photographs, Kislak Center for Special Collections, Rare Books and Manuscripts, University of Pennsylvania
---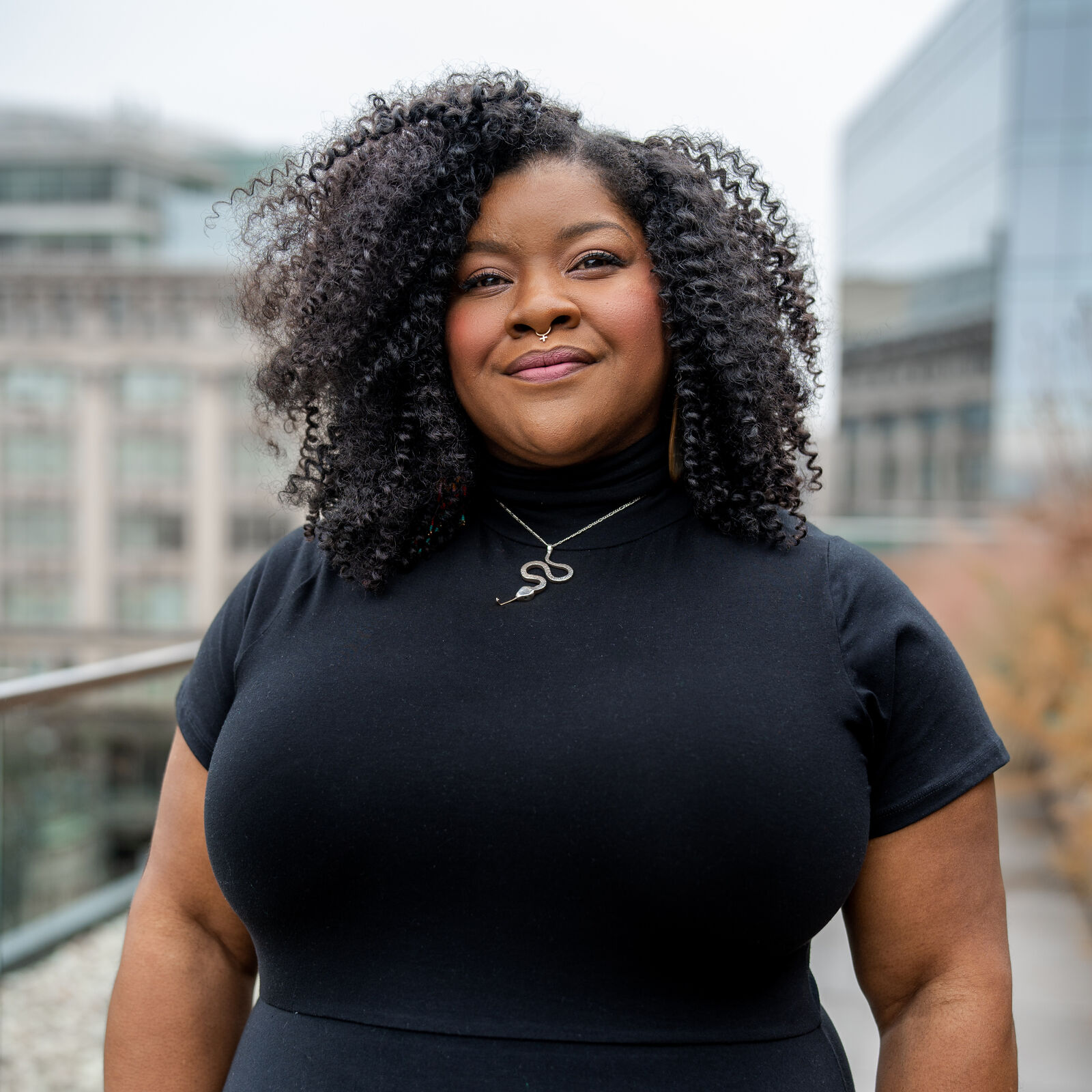 vanessa german (Born 1976 in Milwaukee, Wisconsin; based in Pittsburg, Pennsylvania and Asheville, North Carolina; she/her/hers) is a Black queer artist working within the healing realms of intimacy, tenderness, and human wholeness. She creates sculptures, communal rituals, love joints, immersive installations, and performances as enduring human technologies of social healing. German is the recipient of a Heinz Award for the Arts, a Don Tyson Prize, and a United States Artists grant, among many other honors. Her work is in the collections of the Crystal Bridges Museum of American Art, the Museum of Contemporary Art Chicago, and the Carnegie Museum of Art, among others.
Follow vanessa german on Instagram @vanessalgerman and learn more about her work.
---
---
---
Beyond Granite: Pulling Together is presented by the Trust for the National Mall in partnership with the National Capital Planning Commission and the National Park Service and is generously funded by the Mellon Foundation.
---
Image Credits
Of Thee We

Sing on the Lincoln Memorial Plaza. Photo by Steve Weinik, 2023.
vanessa german at the National Mall during a Pulling Together site visit. Photo by AJ Mitchell, 2022.