Paul Ramírez Jonas, Let Freedom Ring (2023)
Smithsonian Metro–12th Street North
An interactive belltower where passersby can ring a giant bell to complete an unfinished version "My Country Tis of Thee" and declare their own visions for freedom.
As an artist, Paul Ramírez Jonas focuses on ways to inspire civic participation and exchange. Let Freedom Ring features an interactive bell tower that plays the iconic song "My Country 'Tis of Thee," performed by Marian Anderson on Easter Sunday in 1939 and quoted and rephrased by Dr. Martin Luther King in his "I Have a Dream" speech in 1963. The song is played in its entirety except for the final note. Passersby are invited to play the final note on a 600-pound bell and to proclaim for what or whom they ring this bell of freedom.
Materials
Steel, bronze, 32 automated bells, participant-activated bell, and patriotic song
Credits
Project manager: Nico Rodriguez Melo
Fabrication: B.A. Sunderlin Bellfoundry
---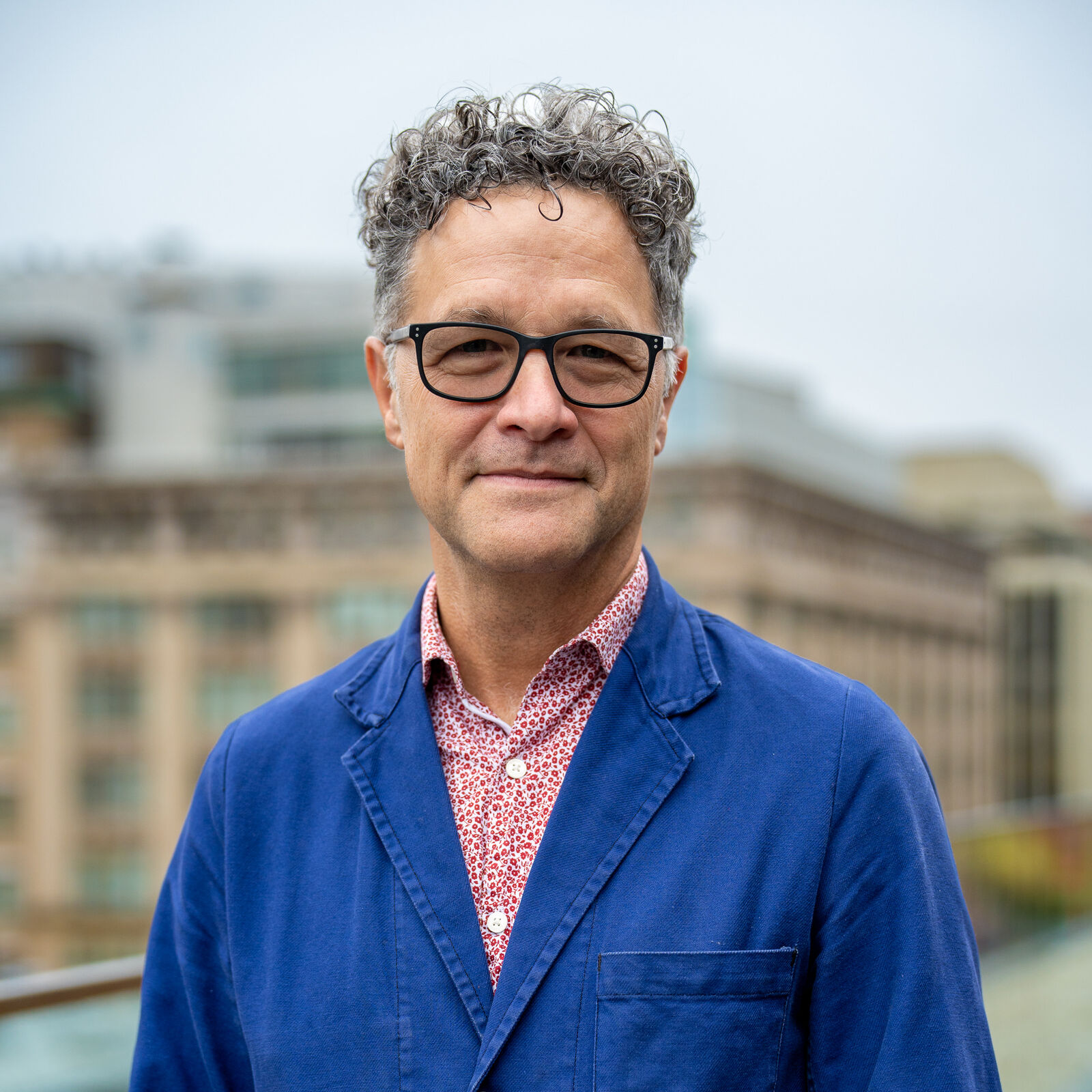 Paul Ramírez Jonas (Born 1965 in Pomona, California, raised in Tegucigalpa, Honduras; based in Ithaca, New York; he/him/his) is an artist and educator with particular focus on interdisciplinary and socially engaged art, print media, public art, and sculpture. He has had solo exhibitions at the Contemporary Arts Museum Houston, Museo Jumex, the New Museum, and other venues. His civic projects Key to the City and Public Trust are standard bearers in the field of public art. He is a professor and Art Department chair in Cornell University's College of Architecture, Art, and Planning.
Follow Paul Ramírez Jonas on Twitter @prjnyc and Instagram @paulramirezjona and learn more about his work.
---
---
To read a description of the sounds of Let Freedom Ring, please click here.
---
Beyond Granite: Pulling Together is presented by the Trust for the National Mall in partnership with the National Capital Planning Commission and the National Park Service and is generously funded by the Mellon Foundation.
---
Image Credit
Participants interacting with Let Freedom Ring on the National Mall. Photo by Steve Weinik, 2023.
Paul Ramírez Jonas speaking to the Monument Lab curatorial team in Washington, DC, during a Beyond Granite: Pulling Together site visit. Photo by AJ Mitchell, 2022.